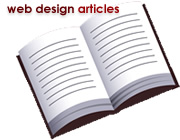 Submit a Web Design Article
If you would like to have an article you have written published on this site please use the form below to submit your article for publication. If your article is published, you will receive a credit with a byline linked to your website URL.
We encourage all web masters to submit Web Design articles regularly to increase their Search Engine visibilty!